HÅKAN JEGEBO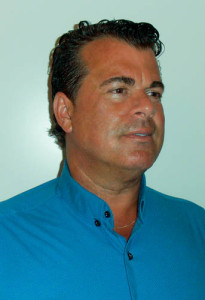 Lean & Agile Actionable Metrics
Håkan will share with us some examples of real useful Lean & Agile Actionable Metrics focusing on effective ways of measuring how organizations can deliver business value, and how to measure digital and agile maturity.
Håkan Jegebo is a Senior Agile Coach, passionate about different cultures and relations, and a specialist in analysis and metrics. He has been working more than 25 years in Europe and Brazil, in the fields of IT/Telecom, Automotive, Retail and Offshore.
RICARDO COLOMO-PALACIOS
Quo Vadis Software Process Improvement? DevOps, continuous software engineering and more
Software Process Improvement (SPI) is not a new topic. The pioneering work performed by Humphrey back in the eighties opened doors to hundreds or even thousands of researchers and practitioners aimed to contribute to the overall development of the discipline. In the last few years, two phenomena changed SPI arena: globalization and economic crisis. These two actors leaded to higher pressures to improve the ability to improve. SPIs methods and techniques help to continuously refine and adjust the software process to improve its performance and increase its contribution to organizational goals. As answer to these pressures, several initiatives have been launched to modify and refine SPI approaches being continuous software engineering and DevOps two of the most prominent efforts. This talk is aimed to discuss their implications and contributions to the SPI community.
Ricardo Colomo-Palacios, Full Professor at the Computer Science Department of the Østfold University College, Norway. Formerly he worked at Universidad Carlos III de Madrid, Spain. His research interests include applied research in information systems, software project management, people in software projects, business software, software and services process improvement and web science. He received his PhD in Computer Science from the Universidad Politécnica of Madrid (2005). He also holds a MBA from the Instituto de Empresa (2002). He has been working as Software Engineer, Project Manager and Software Engineering Consultant in several companies including Spanish IT leader INDRA.